RITUALS TO SMELL DIVINE &
FEEL INTENSELY WELL
Serenity evokes a clear lagoon at the edge of the Pacific: a peaceful refuge to unload the superfluous and reconnect gently and silently with the most authentic part of oneself.
Sandalwood and patchouli are featured in our Serenitude Collection for their calming properties and helps encourage the brain to find an oasis amidst the stress we are subjected to in our everyday life.
RITUALS IF YOU HAVE 15 SEC, 15 MIN OR MORE...
When you feel the need to refocus, take out your Valeur Absolue Sérénitude handbag version and apply two sprays on each wrist. Let rest 2 sec. Visualize yourself in a peaceful place: a spa, a Buddhist temple, a beach … and breathe while closing your eyes.

WHY IT WORKS
The nose is directly connected to the part of the brain where the emotions sit. Numerous clinical studies show that certain smells have the power to activate particular feelings in a conscious way (Proust's madeleine) but also in an unconscious way and linked to our human species. The aromachology studies this link between scents and psychology and is at the base of our perfumes.

15 MINUTES OR MORE RITUAL
Finding refuge in a world full of chaos is sometimes hard to do. We've found that being able to find this place of pure serenity inside ourselves is one of the most beneficial things we can do. To do this, simply spray yourself or your space with Serenitude perfume, sit in a comfortable position, close your eyes, and simply practice slow breathing techniques or meditate.
* One of our favorite meditation / calming apps can be found here.

WHY DOES IT WORK?
Finding ways to be at peace with yourself and the world around you is a goal that not many people have mastered the art of. Practicing mindfulness regularly is simple and can be used anywhere you go to achieve a state of serenity. Serenitude is a perfect companion to your mindfulness practice as its scent was carefully curated to help you achieve a deeper state of calm.

The Valeur Absolue Sérénitude collection uses knowledge of aromachology (how aromas affect our brain) and lithotherapy (how energies emitted by stones affect our mood) to create an experience that positively impacts well-being.
AROMACHOLOGY AND THE SCENTS THAT CALM THE MIND
Valeur Absolue Sérénitude perfume carries floral and woody tones that take you to a peaceful place where you can silently connect with your authentic self. An infinitely soft scent, this fragrance begins with spicy notes of red berries, cardamom, nutmeg, and Calabrian bergamot. Comforting heart notes combine natural rose and coriander while the base notes reveal warm and soothing tones of Australian sandalwood and Indonesian patchouli.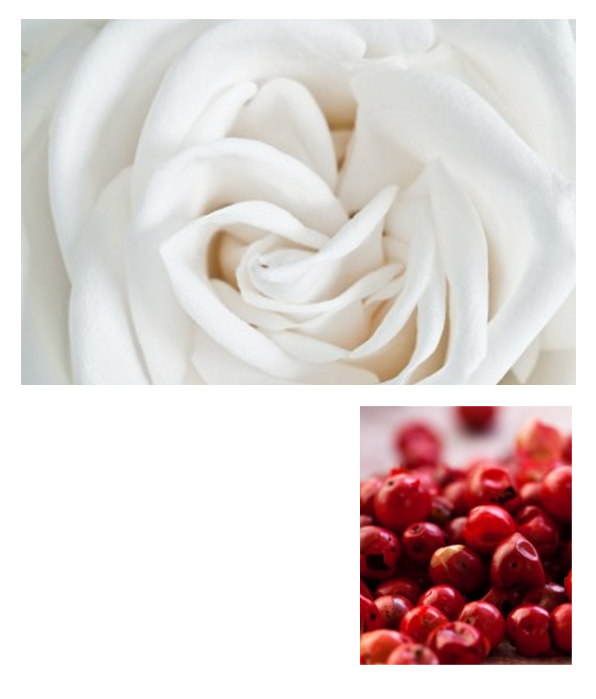 "The essential oils of Sandalwood and Patchouli are known for their calming properties."

LITHOTHERAPY: SÉRÉNITUDE'S SEMI-PRECIOUS STONES
Along with their infinite beauty, stones and crystals are thought to provide immense emotional healing potential in the forms of chromotherapy, oligotherapy, and soothing energies. Valeur Absolue's  Sérénitude collection contains semi-precious amazonite stones that carry the following characteristics:
Chromotherapy: Amazonite's blue lagoon color is thought to soothe the mind

.

Oligotherapy: Amazonite stones diffuse trace elements and minerals that are regarded for their ability to emotionally cleanse the mind as well as personal spaces

.
Energetic aspect:

Amazonite

stones are thought to emit balancing vibrations that then communicate to the perfume and release beneficial energy.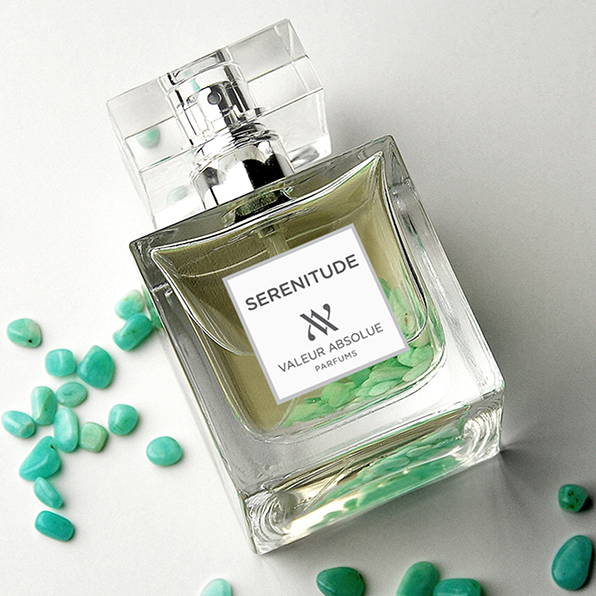 CUSTOMER REVIEW

"This is a beautiful, fresh, and feminine perfume… I feel so nice and relaxed when I'm wearing it."
Beverly
THE SÉRÉNITUDE COLLECTION