RITUALS TO SMELL DIVINE &
FEEL INTENSELY WELL
Whether you've been slacking on sleep or are dealing with stress that's zapping your energy it is inevitable that there will be days where we feel tired and unmotivated. Recognizing this feeling and taking steps to better care for ourselves can make all the difference.

Developed around citrus and acerola, Valeur Absolue Vitalité is bold and resolutely optimistic. It offers you an irresistable feeling of energy and absolute vitality whenever you feel the need.
---
RITUALS IF YOU HAVE 15 SEC, 15 MIN OR MORE...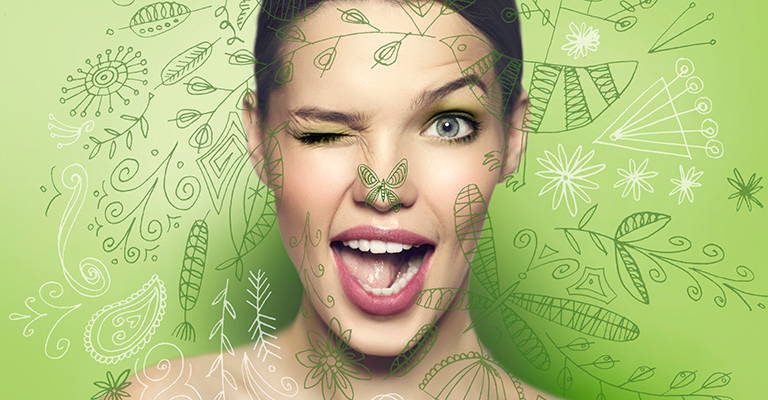 If you feel low energy, spray Vitalité on your wrist, on your hair, in your neck… then move your body: stand up if you sit, walk, jump, activate the blood flow and you will feel your vitality coming back very fast.


WHY IT WORKS
The nose is directly connected to the part of the brain where the emotions sit. Numerous clinical studies show that certain smells have the power to activate particular feelings in a conscious way (Proust's madeleine) but also in an unconscious way and linked to our human species. The aromachology studies this link between scents and psychology and is at the base of our perfumes.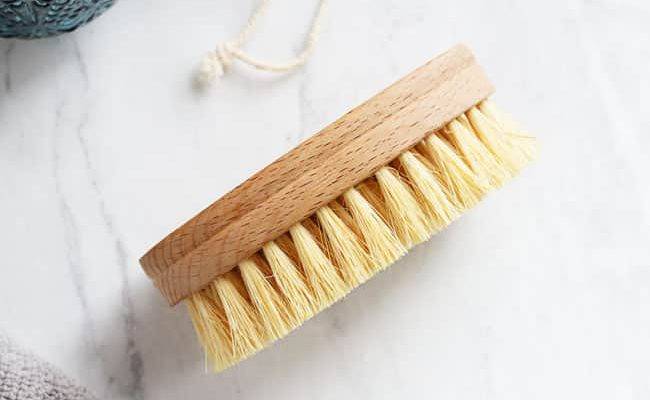 15 MINUTES OR MORE RITUAL
If you don't already, start dry brushing your skin. When doing so, choose a natural fiber brush. Touch, try, and analyze the feel of the brush on your skin to ensure it is right for your skin type. Dry brushing should be done on bare, dry skin (of course) at least once a day for 5-10 minutes, before your shower or bath. For added skin vitality, moisturize with Vitalite dry oil as soon as you get out of the shower or bath!


WHY DOES IT WORK?
The skin is the largest organ of the body and is multi-functional. Some of its oh-so-important jobs include protecting our bodies from external threats as well as serving as a vehicle to evacuate some bodily wastes. According to Dr. Bernard Jensen, a world-renowned naturopath, daily dry brushing is one of the finest ways to detoxify the skin, promote circulation, and energy flow. Finishing up with our all natural dry oil serves to lock in your skin's natural moisture and give you a jolt of positive energy.
The Valeur Absolue Vitalité collection uses knowledge of of aromachology (how aromas affect our brain) and lithotherapy (how energies emitted by stones affect our mood) to create an experience that positively impacts well-being.

AROMACHOLOGY AND THE SCENTS THAT ENERGIZE
Valeur Absolue Vitalité perfume carries fruity and citrus tones. The fragrance begins with invigorating notes of Calabrian bergamot and Buchu leaves. The sensual heart notes combine the gentleness of magnolia with notes of blackcurrant and red tea. The base notes reveal enveloping tones of patchouli and cedar wood.

Valeur Absolue Vitalité offers you an irresistible feeling of energy and absolute vitality, whenever you feel the need.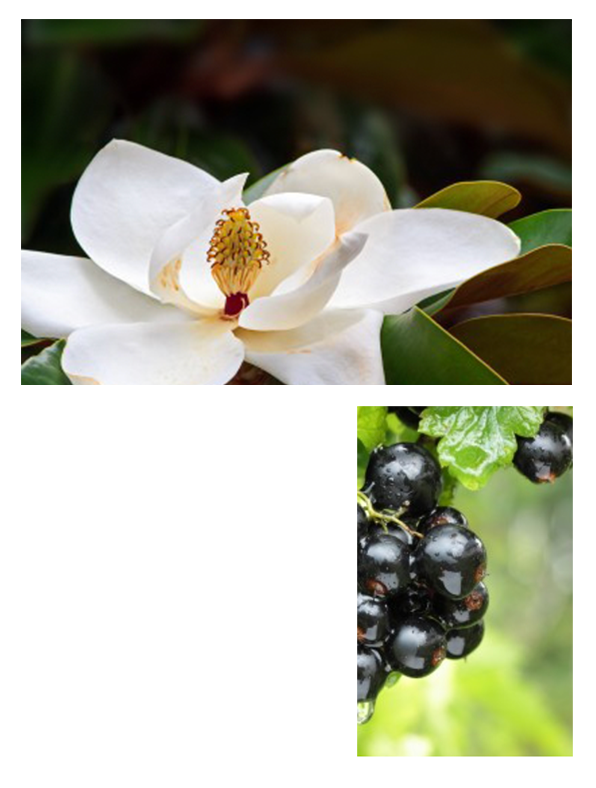 "Buchus leaves and red tangerine immediately gives you a mental boost and awakens your body."
LITHOTHERAPY: VITALITÉ'S SEMI-PRECIOUS STONES

Along with their infinite beauty, stones and crystals are thought to provide immense emotional healing potential in the forms of chromotherapy, oligotherapy, and soothing energies. The Valeur Absolue Vitalité collection contains semi-precious peridot stones that carry the following characteristics:

Chromotherapy:

Peridot's green color is recognized for its energizing action.



Oligotherapy:

Peridot stones diffuse trace elements and minerals that are thought to invigorate and strengthen the spirit.



Energetic aspect:

Peridot stones are thought to emit energizing vibrations that then communicate to the perfume and release beneficial energy

.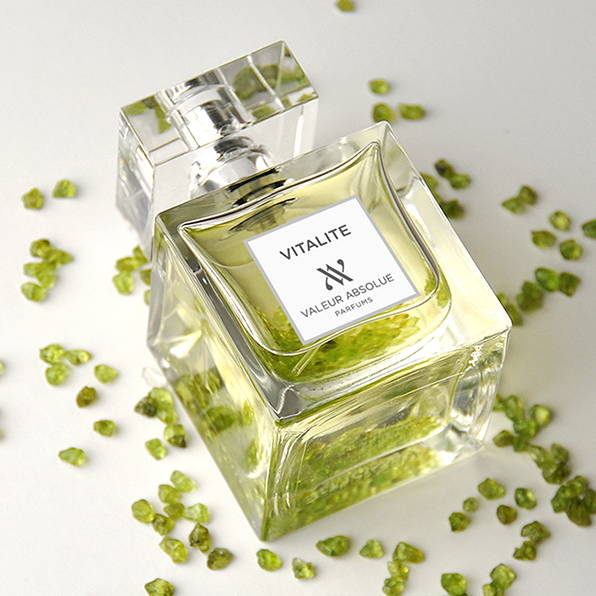 CUSTOMER REVIEW

"Absolutely beautiful! Inspires the experience exactly as described, fresh and lively."